If you would like to donate a tax deductible of a minimum of $100 for the offer we will send to you a copy of Walid's two latest books – "God's War on Terror", "For God or For Tyranny" and the Thirteen part TV series "End Times Today" that is a value of $133.00
U.S Ignores Hillary Clinton's Powerful Aide Huma Abedin at Its Own Risk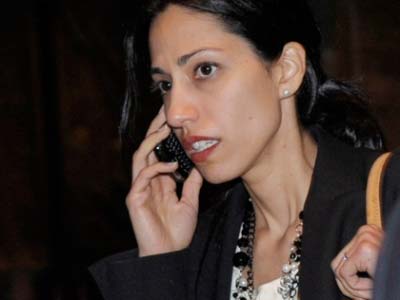 A CIA/FBI agent was responsible for creating the first al-Qaeda training manual from classified military sources. Ali Mohamed covertly moved up through the ranks undetected until the Egyptian-born al-Qaeda spy was finally discovered. Though arrested in 1998, Mohamed's whereabouts and legal status remain unknown. Fort Hood jihadist Nidal Malik Hasan benefited from the same faulty screening.
Jordanian-born "reformed" jihadist Humam al-Balawi deceived some anxious CIA agents, promising to deliver al-Qaeda leader Ayman Al-Zawahiri to them. Instead, as he passed their guard, he detonated a suicide belt, killing the agents. We were the first to translate the sinister plan of this Taliban spy, which was missed by the CIA but was advertised on his Arabic website for the whole Arabic world to read:
"When I drive my car at a traffic police station … my surroundings change by a push of a flash button. I will find myself martyred as I drive a booby-trapped truck with a bomb heading towards the pagan guards …"
...click here to read the rest of the article on our blog...
Please Support the Walid Shoebat Foundation By Calling (877)346-9200 or Click Here

Click On Image Above To View Media